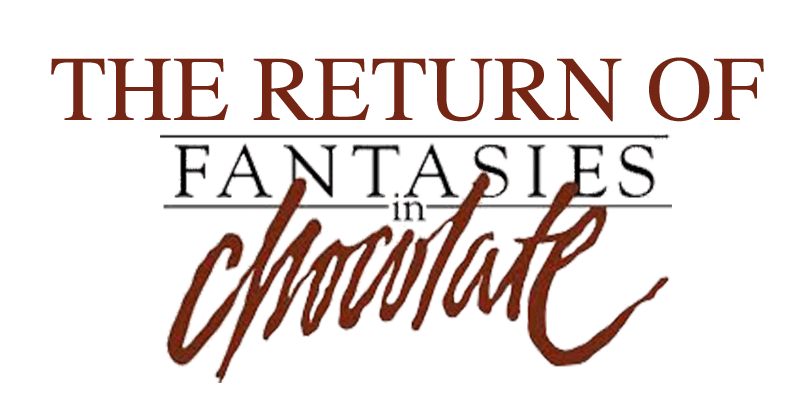 WHERE IS WONKA?
A sweet pillar of the city for generations…Willy Wonka's fantastical factory was once opened in exquisite fanfare to the lucky few with a Golden Ticket. But the gates shut again, and Wonka disappeared. For years the factory has stood silent, surrounded only by wishtful whispers of its past grandeur and hidden delights. Has it all been myth? Or has the factory been deserted? After all, nobody ever goes in. Nobody ever comes out.
Oh, you should, never, never doubt what nobody is sure about.
For now, there is a whirring and a whizzing, the air is filled with the rich smell of melting chocolate, and most curious of all, a mysterious invitation has appeared on the factory gates.
THE GOLDEN TICKETS
What of Wonka's rare and prized Golden Tickets? If you go inside, will you be lucky enough to find one? Do the legendary wonders still exist behind those gates? Were they ever there? As Wonka himself would say, "the suspense is terrible. I hope it will last."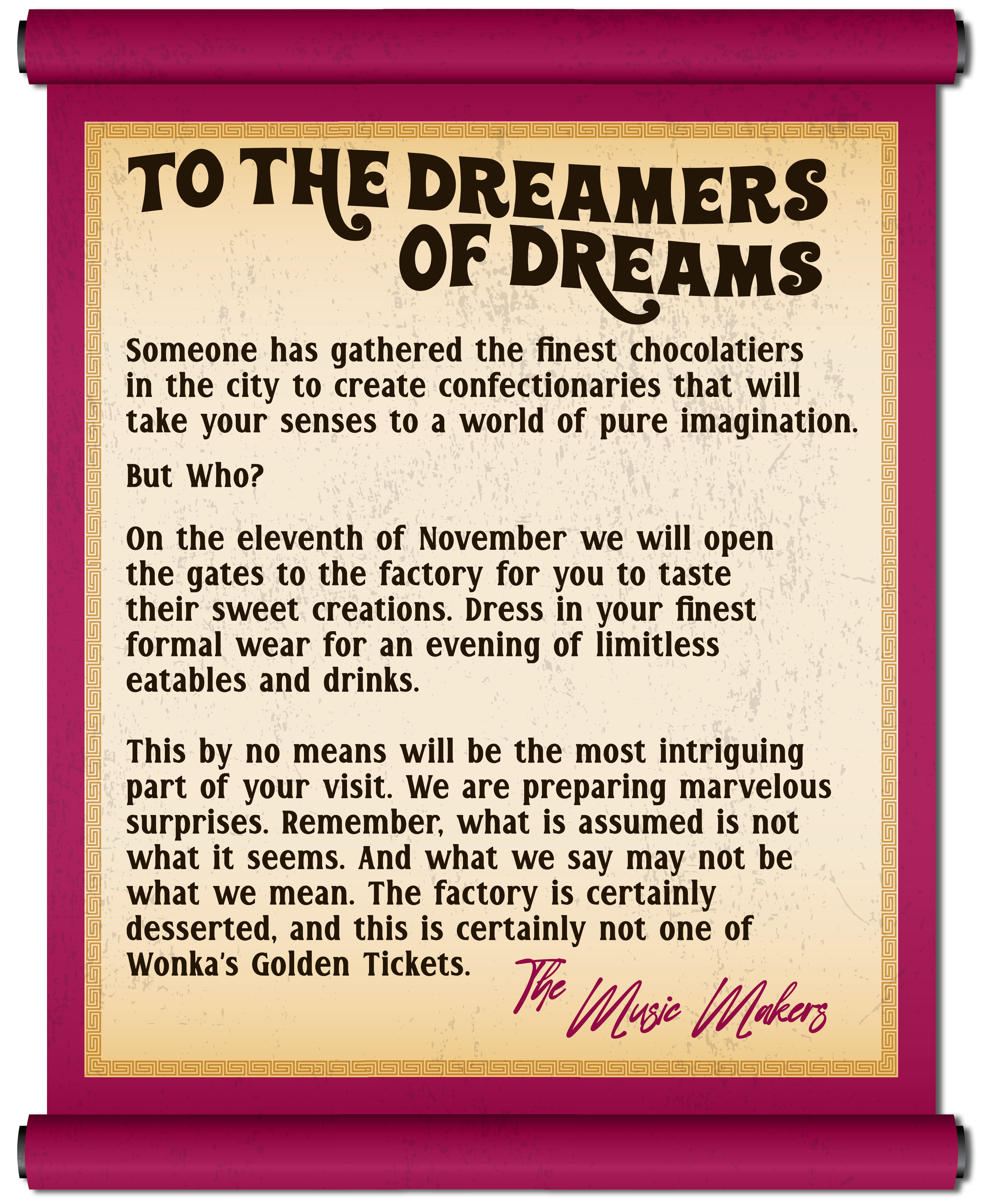 THE EVENT THE COMMUNITY NEEDS TO COME BACK