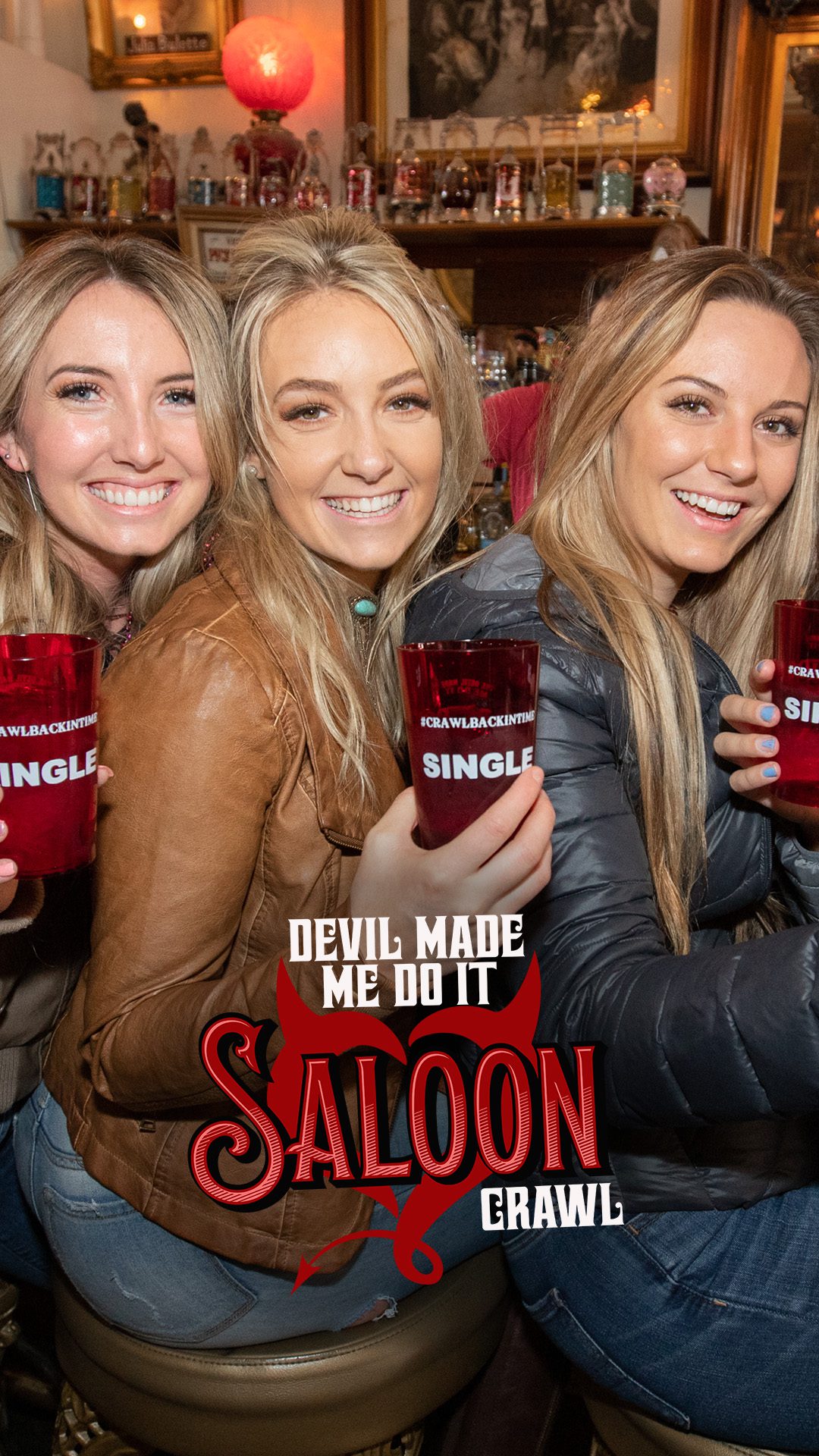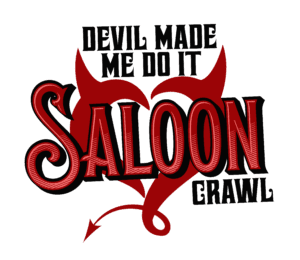 VOTING FOR THE 2023 CRAWL HAS CLOSED

SATURDAY, FEBRUARY 11TH
11:00AM – 4:30PM
Are you single, taken, or open for suggestions? Flaunt your relationship status and find your match at the Devil Made Me Do It Saloon Crawl!
This is one of the most unique Valentine's Day celebrations in Northern Nevada. The sampling tour of the historic saloons and merchants of Virginia City is a game of the heart. You'll get a big broken heart medallion to show off your relationship status. Find that special someone to pair it with while you taste love-themed libations and sweet treats.
Make it a romantic getaway with an all-inclusive overnight package! These packages include the Devil Made Me Do It Saloon Crawl for two plus a hotel room, dinner, and gifts.
NEW in 2023! The saloons are hoping you'll fall in love at first sip. They are competing for your vote for best Valentine's cocktail and their chance to win the People's Choice Award.
Looking for love, to ignite a flame, or just want to have some fun with friends? It's all amoré in Virginia City!
SOME PICS
750+ ATTENDEES | 13+ SALOONS