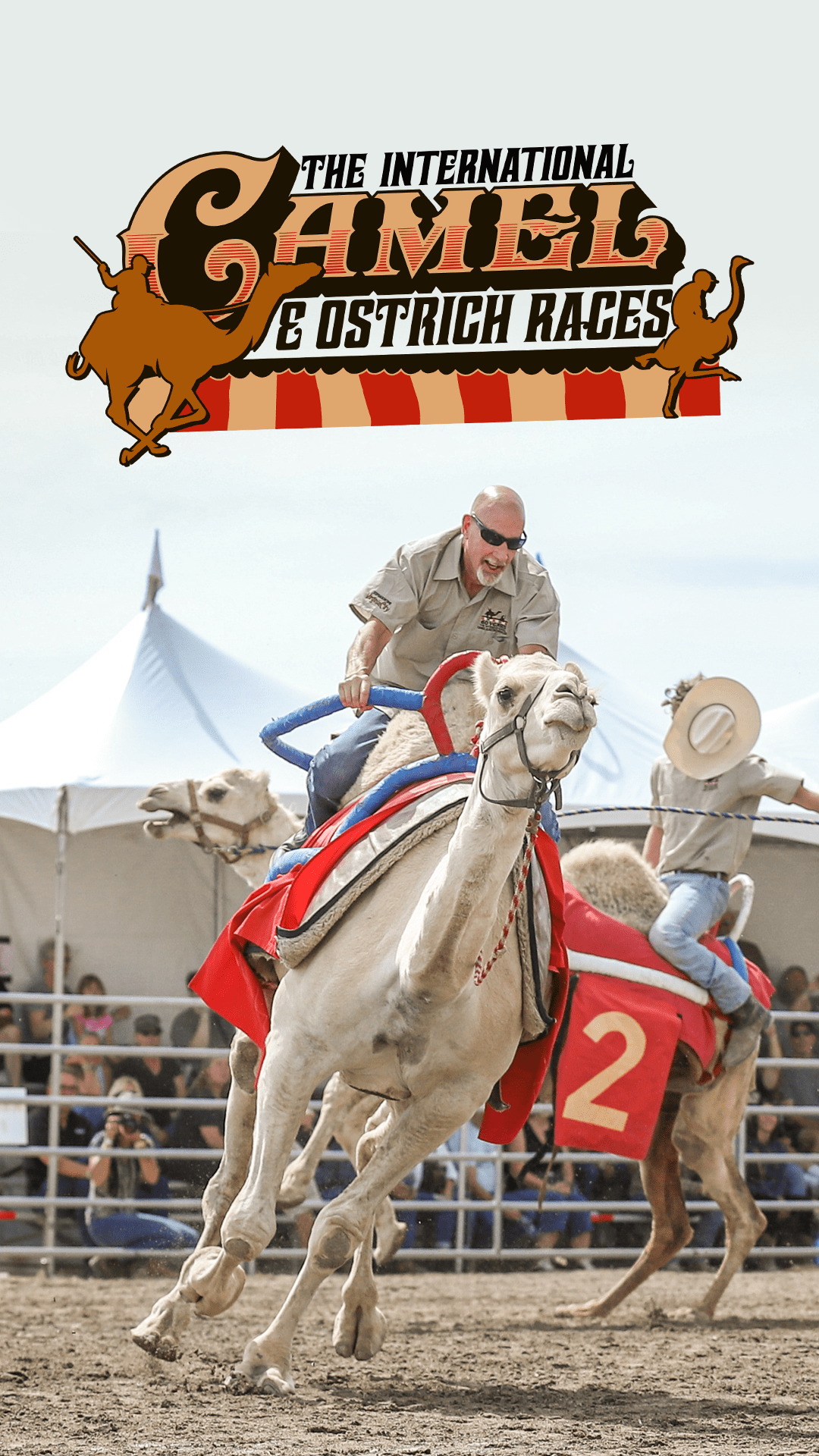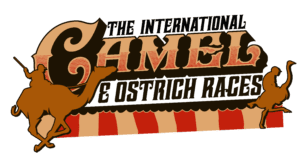 FRIDAY, SEPTEMBER 8TH
5PM SHOW
SATURDAY, SEPTEMBER 9TH
10AM SHOW
2PM SHOW
SUNDAY, SEPTEMBER 10TH
NOON SHOW
*Gates open 2 hours prior to each show time
The 64th International Camel and Ostrich Races returns to the track September 8-10, 2023, for a weekend of good-old fashioned fun in Virginia City! This is a Nevada tradition and one of the must-see events in the West.
THE SHOW
Get up-close to camels, ostriches, zebras, emus, and more as professional and amateur jockeys gallop, swerve, and falter their way to the finish line. This is more than a wacky spectator sport. The crowds compete against each other to win prizes from Virginia City merchants.
The family-favorite event takes place at the Virginia City Fairgrounds and Arena and features food trucks serving up carnival-style treats, craft and artist vendors, a wide variety of beverages at the bar, official Camel Races merch, and camel rides for that must-have photo-op.
There are four shows over three days, each full of quirky races, entertainment, surprises, and fan contests. Who knows? You may even find yourself in the arena!
Friday, September 8th
Hot Camel Nights – an evening show with discounted rates for locals
Saturday, September 9th
Two shows plus the Camel Hump to C Street
Sunday, September 10th
Family Day – 1st 100 kids ride a camel for free
CHOOSE YOUR SEAT
There are several seating options to enjoy the races. Hang out with the crowds in the grandstands, relax in the shade with premium seating, or pony up inside the exclusive VIP Tent with air-conditioning, tables, and a private, fully stocked bar.
FREE SHUTTLES
Hop on one of the free shuttles to explore all things Virginia City! On Saturday and Sunday, the shuttles run to and from C Street and the Virginia City Fairgrounds and Arena. Before or after the show, grab a bite at a Virginia City restaurant, peruse the one-of-a-kind shops for unique gifts, grab a drink at one of the famous saloons, take a tour down a mine, go on a ghost tour, discover history in one of the town's many museums, and get an old-time photo to commemorate the day.
THE LEGEND
One of Nevada's most iconic events started because of a prank war between Virginia City's Territorial Enterprise and the San Francisco Chronicle. In 1959, the editor of the Enterprise wrote a fake story about camels racing in Virginia City. The Chronicle didn't realize it was a hoax and printed it. The following year, they borrowed camels from the San Francisco Zoo and took them to Virginia City to race them. And that's how a tradition was born.
SOME PICS
3 DAYS – 4 SELL OUT SHOWS